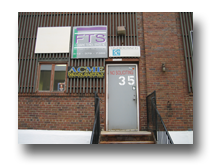 Since 1990, Flexographic Technical Services, located in North East Minneapolis, MN, has been a full service Flexographic Service Bureau, specializing in narrow web prepress and plating. Our client database includes printers ranging geographically from New York to California, with a wide range of specialties from standard retail product labels, styrofoam cup applications and ceramic project stamping. Flexographic Technical Services offers a wide range of services from consulting, label design, simulated die-cut proofs to digital plating.
Flexographic Technical Services employees offer a wealth of experience combined with a professional, personal and self induced need to satisfy our customers with timely service and accurate job completion. We offer competitive rates with no hidden or undue costs. Resulting in a cost advantage our customers enjoy over their competitors.
Please feel free to contact us with any inquiries or questions. We look forward to hearing from you.